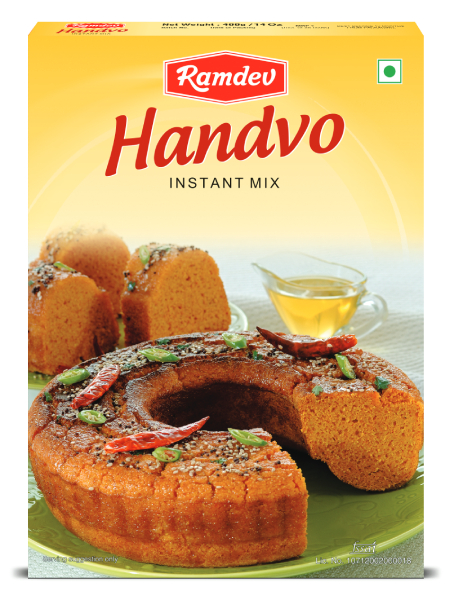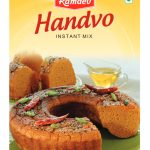 Ingredients
Recipe
Nutritional Information
Ingredients: (In powder form) Rice, Red Gram Dal, Bengal Gram Dal , Black Gram Dal, Sugar, Wheat, Iodised Salt, Chillies, Turmeric, Raising Agent (INS 500(ii)), Acidity Regulator (INS 330).
Add 640ml. water into this mix. Keep it aside for 15 minutes. Stir the batter and empty it into Handva cooker. Sizzle mustard seeds, sesame seeds, red chilli and hing in 120g oil and pour it over the batter. Cook on high flame for 15 minutes and 30 minutes on medium flame.
Nutritional Information (Approx.) Per 100g
Calories
341.81
Kcal
Total Fat
1.49
g
Saturated Fat
0.12
g
Polyunsaturated Fat
0.45
g
Monounsaturated Fat
0.73
g
Trans Fat
0
g
Cholesterol
0
mg
Sodium
2140
mg
Total Carbohydrate
70.18
g
Dietary Fibre
7.05
g
Sugars
9.23
g
Protein
11.92
g
Vitamin A
4.90
µg
Vitamin C
0
mg
Calcium
145
mg
Iron
3.86
mg